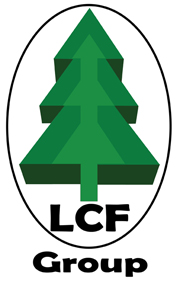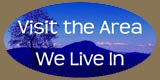 Other LCF Group Sites
Land For Sale By Owner in the Blue Ridge Mountains of Southwestern Virginia
Blacksburg Continuing
Education Series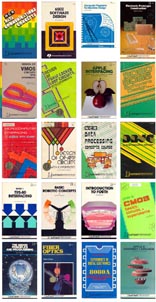 The Blacksburg group - this dialogue about the Blacksburg group was created in 1984.

According to Business Week magazine July 6, 1976 large-scale integrated circuits or LSI chips are creating a second Industrial Revolution that will quickly involve us all. The speed of development in this area is breathtaking and it becomes more and more difficult to keep up with the rapid advances are being made. It is also becoming more difficult for newcomers to "get on board".

It is the objective, as the Blacksburg group, to develop timely and affective education materials that will permit students, engineers, scientists, technicians and others to quickly learn how to use new technologies and electronic techniques. We continue to do this through several means, textbooks, short courses, seminars and through the development of special electronic devices and training aids.

Our group members make their home and Blacksburg, found in the Appalachian Mountains of Southwest Virginia. While we didn't actively start our group collaboration until the spring of 1974, members of our group have been involved in digital electronics, microcomputers and minicomputers for some time.
Some of our past experiences and on - going efforts include the following:

The design and development of what is considered to be the first popular micro-computer. The mark-8 was featured in radio electronics magazine in 1974. We've also designed several 8080-based computers, including the MMD-system. Our most recent computer is an 8085 base computer for educational use, and for use in small controllers.

The Blacksburg continuing education series - covers subjects ranging from basic electronics through microcomputers, operational amplifiers, and active filters. Text experiments and examples have been provided in each book. We are strong believers in the use of detailed experiments and examples to reinforce basic concepts. The series originally started as our Bugbook Series and many titles are now being translated into Chinese, Japanese, German and Italian.

We have pioneered the use of small, self-contained computers and hands-on courses for microcomputer users. Many of our designs have evolved into commercial products that have been marketed by E. and L. instruments and available from group technology Ltd., Check, VA 24072.

Our short courses and similar programs have been presented throughout the world. Programs are offered by the Blacksburg group and by Virginia Polytechnic Institute Extension Division. Each series of courses provides hands-on experience with real computers and electronic devices. Courses and seminars are provided on a regular basis, and are also provided for groups, companies and schools at a site of their choosing. We are strong believers and practical laboratory exercises, so much time is spent working with electronic equipment computers and circuits.

Our group members are Mr. David Larsen, who is on the faculty of the Department of Chemistry of Virginia Tech and teaches instrumentation and automation, and Dr. John Titus and Dr. Chris Titus work full-time with the Blacksburg group all of Blacksburg Virginia.

Please note the above was as the group existed in 1984.
---
The BugBook Computer Museum
In the future. It is now a matter of location, the process of building, and time to develop exhibits of the caliber that folks will want to come and see.

If you would like more information, David may be reached at 540-763-2321 evenings after 7:00pm.
---
You were impacted in some way by this book series, and no doubt you have been instrumental yourself in the digital revolution! Please give your perspective by completing the following short survey:
INFORMATION GIVEN IN THIS SURVEY WILL NOT
BE SHARED OR USED BY ANY OTHER PARTY
Bug Book Survey Form (Click)
More Information
Bug Book & Blacksburg
Continuing Education Series
---
LCF Group Advertisers







The LCF Group provides management services for several professional entities--
Meet the owners